As the name implies, a friends with benefits (FWB) relationship is a sexual relationship between two friends, where the primary basis is sex with no expectations of romance or commitment.
So, we decided to ask a few Nigerians who have tried (or are currently trying) this kind of relationship why they think it works and why the dynamic hasn't become a romantic one.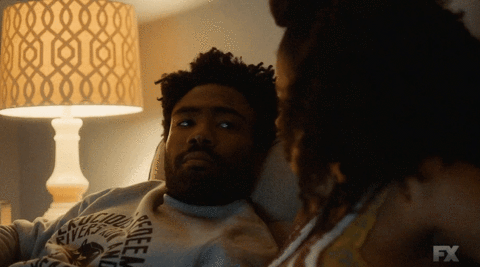 Funmi, 25/Female/Straight
My main FWB relationship has been on for about 3 and a half years now. I had a second one in the middle of the main one, but that only lasted about a year. 
The second one ended because I was over it. It wasn't exciting, and worst of all, the sex wasn't even great. I only entered it because I wanted a distraction from my main FWB.
For the main one, we have great sex and are really great friends. Sometimes it feels just like an open relationship. I think it works because we respect each other's boundaries and both have sense.
It's not an official relationship because as much as we're basically the same person, we share different views on some fundamental things. We also aren't interested in committing to each other.
Samuel, 31/Male /Bisexual
My FWB relationship lasted about 10 years. He was my roommate in uni and the first guy I was ever intimate with. I was his first too. So, we've been having sex on and off since then.
It worked for so long because we're genuinely guys. He's married now, so we had to stop — I was even his best man. Granted, we hooked up a few times while he was still engaged, but marriage is different.
It never became an official relationship because he wasn't open to dating a guy. He never really accepted that part of himself, and I didn't want to have to deal with that.
Sarah, 31/Female/Straight
It's over now, but the FWB relationship started about 3 years ago. I stopped it briefly in the second year while I was trying to date someone exclusively, but it started again when we went on a friends' trip and hooked up.
He is an actual friend in every sense of the word, so the relationship allowed me the freedom to explore sex safely with someone I trust and can always be honest with. I never felt judged or ashamed afterwards.
I think it worked for so long because we were pretty honest about our expectations from the very beginning. Also, it was a nice thrill having this sort of secret between us when we'd hang out with our other friends.
The sexual part of our relationship kind of just naturally fizzled out this year. We are older and have more on our plates than when we initially started hooking up. Thankfully, we are still very good friends. 
John, 26/Male/Gay
I have like 3 FWB relationships, and all of them have been going on for about 7 years.  The set up works for me because there's no stress involved. It's just no-strings-attached sex. 
Whenever I get horny and want to fuck, I don't have to worry about wooing an entirely new person. All I really need to do is text one of them a simple "Are you free?"
Plus, when you've been having sex for a while, you understand each other's bodies better. With a stranger, you have to start patiently explaining your likes and dislikes. That's too much headache.
They aren't official relationships because we don't have feelings for each other. Sure, we are all good friends that like each other, but we know the feelings aren't romantic. It's all just uncomplicated fun.
Tolani, 26/Female/Straight
My FWB relationship has been on for 6 years, but with breaks in between. We took a 2-year break while he had a girlfriend, and then another year while I was sleeping with someone else. It's back on now.
He's one of my best friends and the sex is great. I think our case is one of practice making perfect. We've been at it for a long time, so we've become better friends and better lovers. 
It's easier to communicate because we have that foundation of trust. We've been through all the shit — a lot of fights — and we're still fucking. So, we're either blind to how toxic it is or we've figured this shit out.
It's not an official relationship because we're both very protective of our friendship. We know taking it there could threaten it. I definitely wanted us to be together when I was younger, but it's not something I want anymore. 
Chike, 25/Male/Straight
My FWB relationship has been going on for about 6 months now. The friendship itself is new, but we are already pretty close. We talk about everything, from our careers to the other people we'd like to fuck.
It works because we communicate our wants very openly. Neither of us is interested in an official relationship right now, so we're just two friends having fun and enjoying life.
Cynthia, 19/Female/Bisexual
My FWB relationship has lasted for 7 months. We're friends that occasionally hang out and have sex. We have a lot of mutual friends and actually met during one of the group hangout sessions.
So, we text, hang out sometimes (sans the sex), and just generally vibe. If I'm having a bad day, I can go over to her house and she'd give me a shoulder to cry on.
It works because we're genuinely good friends. We also have healthy boundaries. It's not official because we'd make a terrible couple. Plus we're both dating other people at the moment. Yes, they know about us.