Getting an education in Nigeria is a lot of work. You have to stay on top of your game and set your eyes on your CGPA. You have to hone your skills to give yourself a fighting chance after you get that degree. And you have to do all these with the constant worry of money in your mind. No matter how good you're with money, there will be some moments when you have to make the last 1k in your account last longer than it should. Legend has it that the following combinations can be trusted during those times.
1. Bread and Egg
This combo exists because it is a sin for anyone to stress themselves when they're broke. The baker has done most of the job with the bread. All the student has to do is to get an egg or two and fry them. Afterwards, the egg is sandwiched inside the bread. For anyone willing to go the extra mile, they can "toast" the bread with their frying pan.
2. Noodles and Egg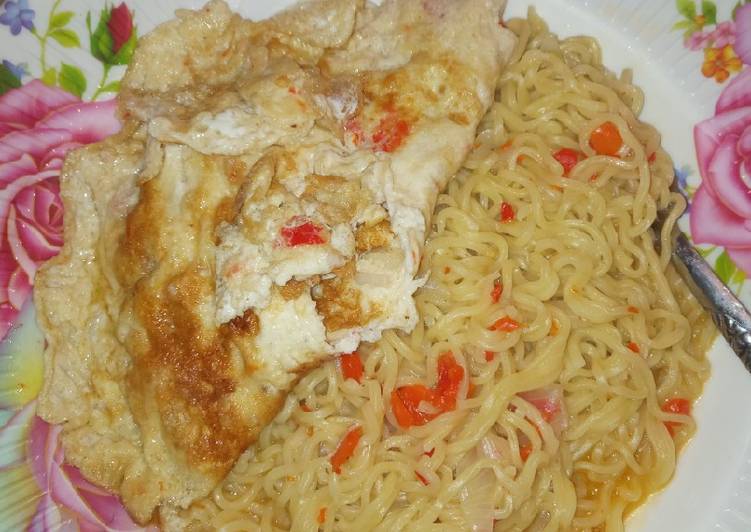 If noodles was a secondary school student, it would be that guy that has a friend in all classes. It's such an easy and accessible meal. This is only good news for Nigerian students as all they need to hold themselves together for a few hours is a pack of noodles, one or two eggs, and three minutes.
3. Beans and everything you can think of
Beans is a delight for students. Its versatility has never been in question. The question is not what can you eat beans with? No, it's what can't you eat beans with?
Of course, no one can answer this better than the student who is trying to get the best value at a minimal cost. There are a lot of options, but bread, garri, potatoes, rice and spaghetti are some of the most-favoured in the student circles.
4. Rice and palm oil
Uhm, this is supposed to look like Jollof rice — and depending on how it's done, it can manage to look a little like it. However, while Jollof rice is made with love, this combination reeks of struggle. It does its job, though.
5. Eba and stew
There's only so much garri anyone can drink, even if it's laden with milk. Thankfully, all you need to make it into a swallow is a few cups of hot water. Set aside. Now, get some tomatoes and red pepper, blend and make into a stew. This combo gives life. No cap.