Regardless of what your sex life is typically like — satisfyingly vanilla or insanely wild — everyone has an experience they consider to be entirely out-of-left-field, and that's why we're gathered here today.
Curious to know just how adventurous Nigerians get in the bedroom, we asked 7 sexually-active adults to tell us the craziest thing they've ever tried in the bedroom (or in some cases, out of it).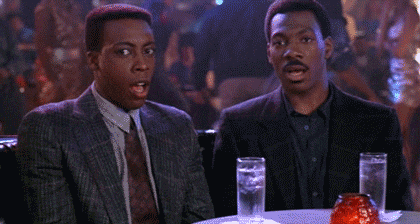 Tayo, 30/Male/Bisexual
Sex for me is usually a very intimate experience. I love to be pleasured and I love to give pleasure too. So, I typically spend about 30 to 45 minutes just exploring and having intense foreplay.
I've been pretty adventurous in the bedroom, but I think getting fisted is at the top of my list. It was actually pretty fun, but the next time I try it, I'll definitely have to pump myself with a lot more numbing drugs.
I've also incorporated honey and ice-cream during sex. I had honey drizzled on my ass before my partner ate it. Then I had ice cream licked off every single inch of my body. That was really great.
Pam, 31/Female/Fluid
Sex is basically my favourite pastime, so I tend to surround myself with lovers who really know my body. A typical session for me is usually a combination of exciting, dangerous and satisfying.
I'd say letting someone tie me up, whip and lightly torture me was my most adventurous experience. I always knew I love pain with my pleasure, but I'd never actually tried it until then. It was really fun.
Timileyin, 28/Male/Straight
Typical sex for me is at home, on a bed. Making out first, lots of foreplay and then we proceed to penetration. Missionary, which is severely underrated, and doggy are the main positions.
The most adventurous thing I've done is have sex with a co-worker in the office, during work hours, with a meeting happening in the next room. It was fun for the first 5 minutes, but then I panicked for the remaining 15.
Doyin, 27/Female/Straight
While it depends on my partner, regular sex for me typically starts with kissing, then we give each other head, I get spanked a little, then we get into penetration with a few position changes.
The most adventurous thing I've done is peg a man (perform anal sex with a strap-on dildo). I felt so damn powerful. Watching him squirm and moan while I fucked him made me feel so good. I loved it.
Nonso, 25/Male/Gay
I'm a pretty vanilla guy in the bedroom. I really don't like doing the most. So, typical sex for me involves kissing for a bit, giving each other head and, depending on who I'm with, fucking, get fucked or both.
The most adventurous thing I've done is be part of an orgy. I got invited to a games night that unexpectedly turned very sexual. I would have ordinarily left, but I was high and horny, so I joined in. It ended up being quite fun.
Teni, 26/Female/Bisexual
Sex for me typically involves a ton of making out, fondling, oral sex and penetration. I'm not even a big fan of penetrative sex because I can only orgasm through clitoral stimulation, but yeah, it can feel good too.
The most adventurous thing I've done is finger and use a vibrator on a man. The initial plan was to peg him, but we needed to start small. So, we started with the fingers, then graduated to a vibrator.
He moaned a lot whenever we did it and his orgasms were really intense. It was honestly very sexy. We never got to the pegging part because he chickened out, but I still really enjoyed what we got to do.
Chike, 25/Male/Straight
Typical sex for me depends on the person I'm sleeping with. At any given time, I can go for up to 5 rounds and try different positions if the babe is down. Thankfully, I tend to sleep with people who match my energy.
I think the most adventurous thing I've tried is making a bunch of sex tapes. I've also begun the very early stages of butt play. Granted, only one-third of a pinky finger has entered, but I'd still call that progress.
---
If you would like to read more Sex Life stories, you can click right here.