While most of us typically have sex in the bedroom — nothing wrong with wanting to be as comfortable as possible — it's not always an option, especially when you're caught up in the moment.
So, out of curiosity, we asked a bunch Nigerians to tell us the strangest place they've ever had sex. From churches to a plane to a toilet stall, here are 7 of the most interesting answers we got.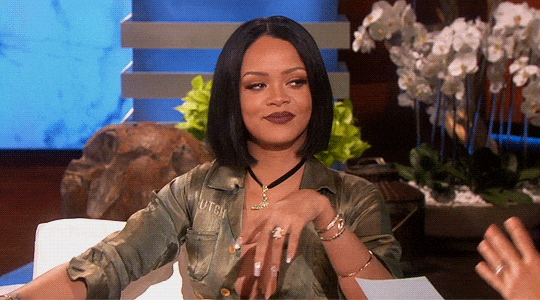 Sarah, 21/Female/Pansexual
I like to have sex in comfortable places, like a bed, but honestly, I end up having sex in weird places like kitchens, balconies, cars and restaurant bathrooms.
That being said, the strangest place has to be at church — specifically an office in the compound. It was with another member. I was in the choir, and he was a department leader. It was really hot.
Honestly, I felt quite guilty about doing it in church, and I know that if these were biblical times, I would've been roasted. But having to think about God possibly striking us down mid-stroke really got the adrenaline pumping.
Emeka, 28/Male/Straight
I typically have sex indoors — the couch, the bed or somewhere a bit more conventional — so the strangest place has to be the side of the road, with my bare ass facing the expressway.
I met a babe when I went clubbing and we had instant chemistry. We eventually walked out for air and before I knew it, we were doing it against a fence. A few cars passed by, but we didn't care.
The danger of getting caught made the sex so much wilder. The fear we felt whenever we heard footsteps or saw a car whizz by just added to the exhilarating experience.
Bisi, 29/Female/Straight
I usually have sex in a bed or on a couch, but the strangest places I've done it are in an estate swimming pool and a law firm. Both experiences were with the same guy, a lawyer I was sleeping with at the time.
One evening, we went to his estate's pool together, and while we were swimming, we started making out. Then sex happened. It was cold and painful. The chlorine was not kind to my vagina at all.
Another time, I went by his office to say hi. It was late and he was all alone. The next thing I knew, I was getting fucked, doggy style, on the floor of his office. My knees hurt, but it was legitimately fantastic.
John, 31/Male/Gay
I am as vanilla as they come, so I tend to only have sex in my bed. If I'm feeling extra frisky, I'll take it to the couch, but that's usually where it ends. So, my "strange experience" was very off-brand for me.
I had sex in a toilet stall at IMAX. There was this really hot bouncer on duty who just kept eye-fucking me. So, when he signalled for me to follow him into the toilet, I didn't hesitate.
We ended up having sex right here and it was incredible. Hearing other people walk in and out only heightened the experience, and I ended up having one of the best orgasms of my life.
Dami, 24/Female/Bisexual
The strangest place I've ever had sex has to be a church. It was with another girl, so that made it feel extra risky. We were alone together in a storage unit, where they kept musical instruments, and we just started going at it.
It was exciting because it felt dangerous. Not only were we having sex in a church, but it was now lesbian sex. A friend almost caught us, but we were able to quickly arrange ourselves. I think she still knew though.
Nonso, 26/Male/Straight
I live alone, so I tend to have sex at my house a lot. The strangest place I've had sex so far has to be on a plane. It was back in 2011 and I was returning to school after a short Easter break.
At the airport, I saw this girl that I knew had been eyeing me in school the previous semester, and we ended up waiting for our flight together. There were about 20 people on the plane, so we got to sit wherever we liked.
We sat together at the very last row. While we were making conversation, she rubbed my thigh and I immediately got hard. She pointed it out, looked me dead in the eye and asked, "Where do we go from here?"
I said I was down for anything, and she immediately pulled out my dick and started sucking it. I think a flight attendant noticed, but she didn't say shit. We later tried having sex in the toilet, but it was very uncomfortable.
Mirabel, 27/Female/Bisexual
I usually have sex at my place, the other person's place or a hotel. So far, the strangest place for me has been in the room next to my parents', especially since they were both wide awake.
They let my boyfriend stay over, but we weren't allowed to sleep in the same room. I ended up sneaking into his room for a quickie, and I don't even like quickies. I just hate rules. The thrill also made it a lot of fun.
---
If you would like to read more Sex Life stories, you can click right here.