A few days ago, the good people at Netflix Naija announced that were partnering with producer and CEO of EbonyLife, Mo Abudu, to produce the film adaptations of two beloved literary works: "The Secret Lives of Baba Segi's Wives" by Lola Shoneyin, and "Death and the King's Horseman" by Wole Soyinka.
This is good news, of course. One that a lot of Nigerians were very eager to hear. First, EbonyLife made history as the first African and first Nigerian production company to sign a multiple deal with Netflix. And then our beloved literary texts on screen? Hook it!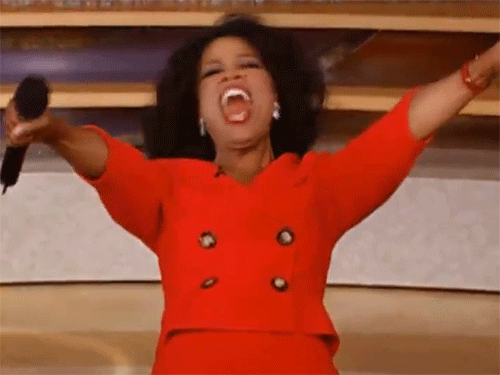 Here are the texts: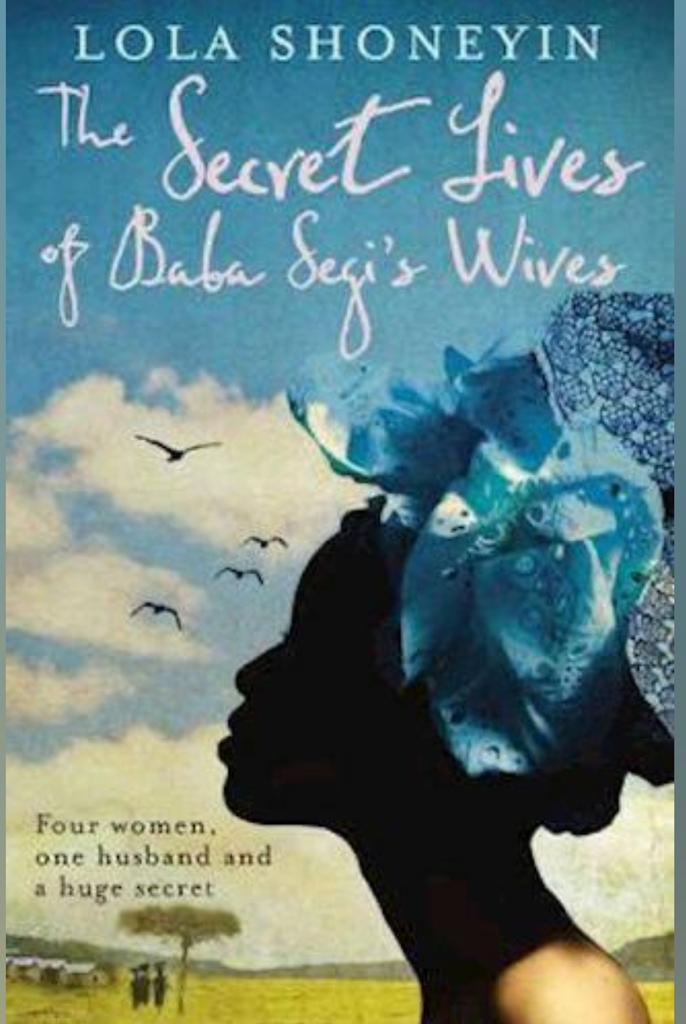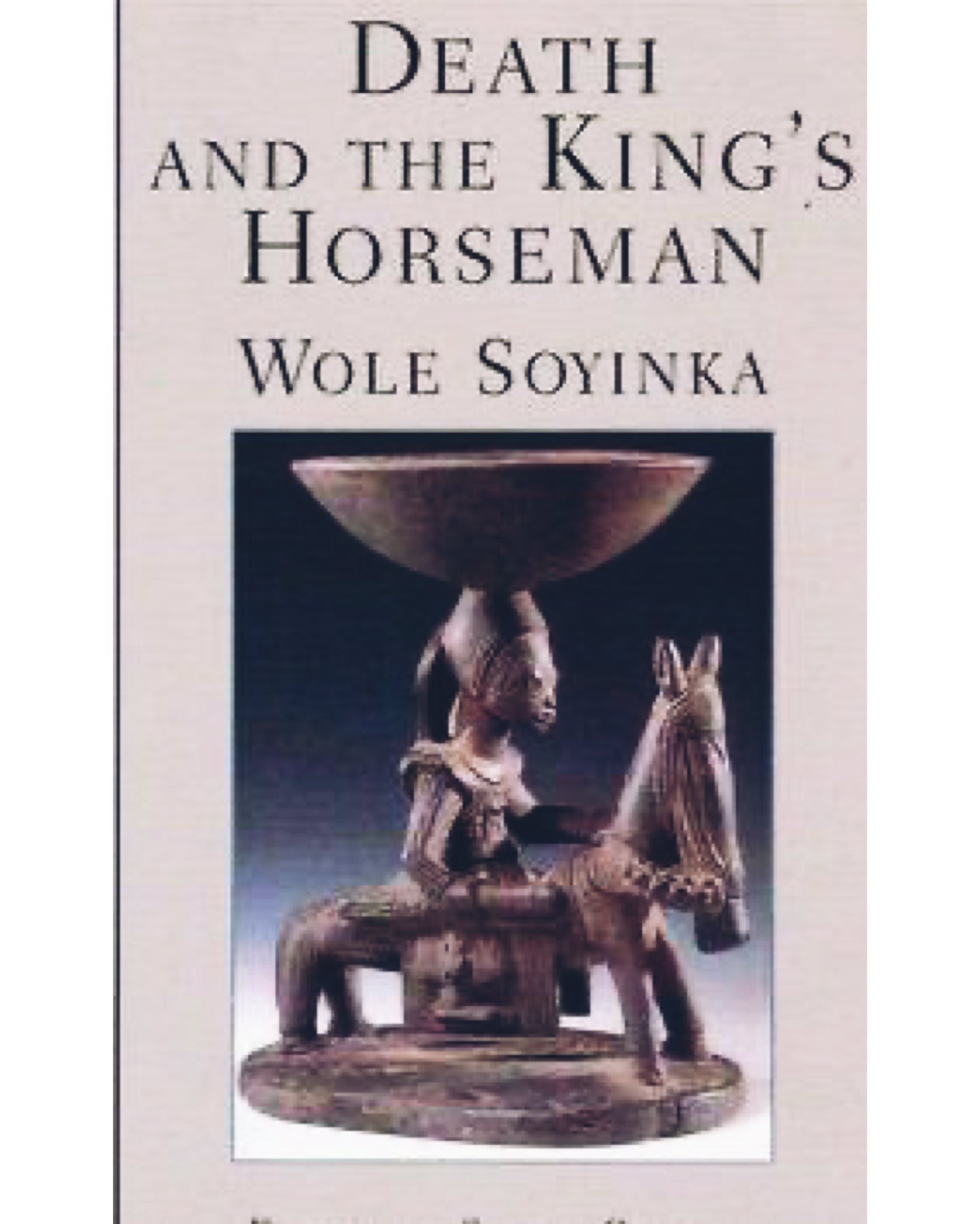 Today, Mo Abudu sought public feedback and opinion on which actor should be cast to play the available roles in Shoneyin's book. She listed, in a Twitter thread, the roles and the character brief for each roles.
And of course, Twitter users were more than glad to provide actor suggestions. We rounded up some of these suggestions for you.
1. This priceless advice.
True, true.
2. A list we cannot fault.
She did her homework.
3. Kemi Lala-Akindoju has something for us to check out too.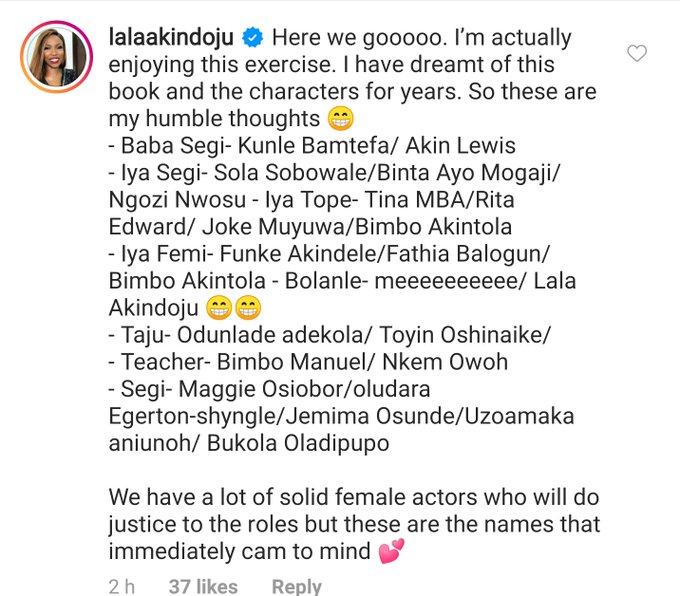 All the way from Instagram land.
4. Who knew we had this number of casting directors?
I think that's what comes from loving a book.
5. This man.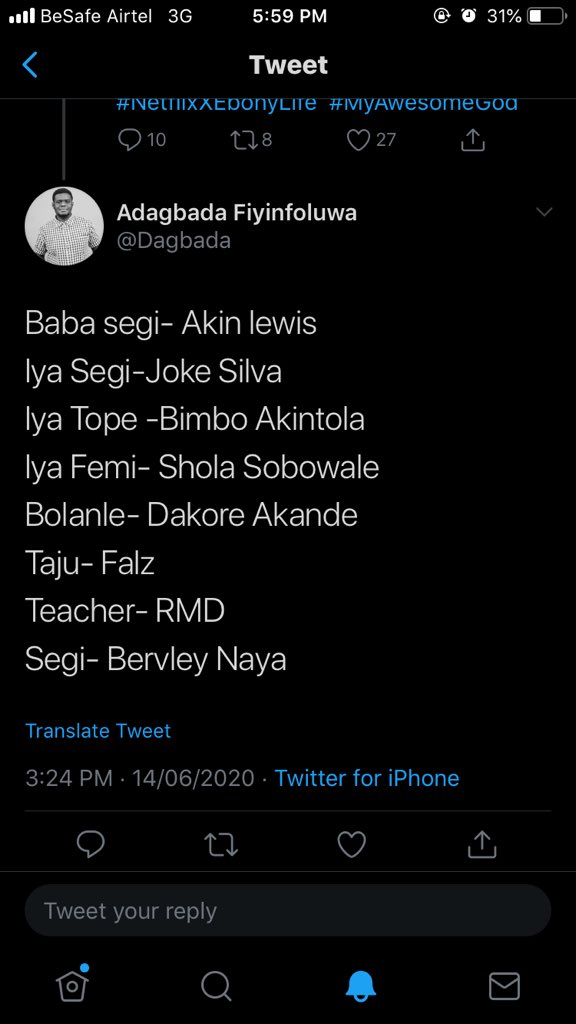 It is well.
6. This thread with pictures to 'help' the casting directors.
Let's bear in mind that Mo Abudu wants actors who will deliver Oscar-worthy performances.
7. Aunty don vex.
Lmao
8. People seem to be vocal about what they want.
9. Who's hating on our superstar now?
Did you read our interview with the Lekki-Ikoyi link bridge? You should.
Meet The Lekki-Ikoyi Bridge, Nollywood's Most Underrated Star