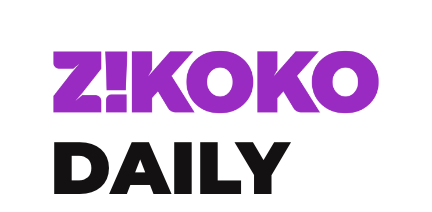 1 September,
2022
Hey, you. I'm happy to announce that
World Garri Day
is happening, and I'm making sure Zikoko leads by example and gives us a day off.
In other breaking news, it's officially one day to Game of Votes. It's the newsletter designed to help you navigate the Nigeria that's apparently been fashioned against you. Click the image to subscribe and share with those on your blocked list (because they need to hear this gospel too).
LOVE LIFE
The Inside Gist: We Didn't Need Phones, We Had Love
Hii Itohan. I'm curious, whose parents did you hijack for this story?
LMAO. They're actually my partner's parents, and they're the absolute cutest.
Ohh okay. But I'm still trying to wrap my head around how they managed long-distance in a no-phones era.

Do you get?! The only reason long-distance relationships make sense is because of all the ways we can communicate now. Imagine doing lockdown without phones?
I can't even imagine it. I have a feeling you were also "God when-ing" during this interview.

Yes, I was. And it was a different type of "God when". They've been together for 23 years, but they still sound so in love with each other. My heart was tight.
The ultimate "God when".
Accept international payments from your customers in the USA, UK, Canada, and 60+ countries using Pay with Apple Pay.
👉🏾Create a free Paystack account to get started.
This is partner content.
Zikoko Daily's Top 3
My weirdest gig: I worked on a client's profile
Amaka's client must've been a Tinder Swindler wannabe because what in the inappropriate work request is going on here?
---
Nigerian women, we know what's in your BDSM kits
What's spanking without omorogun? Oh, you were thinking of fancy whips? Don't bring that European nonsense into this ethnic household.
---
Blessing is creating safe communities for girls through skating
For Creator Spotlight, Blessing talks about how she started Dencity as a community for girls who love doing what some people call a "masculine sport".
Find a Home, Pay Monthly.
EaziRent lets you pay your rent monthly rather than yearly. You no longer have to bear the burden of paying a year's rent in advance. What are you waiting for?
👉🏾 Join the stress-free train with EaziRent and pay your rent monthly.
This is partner content.
Quiz
How Much Would You Be Worth As a Footballer?
This quiz said I'll be used to do giveaway, and I'm not even offended. At least, I know who created the quiz. 👿
Game of Votes is Coming!
At least, that's what everyone kept saying in
this video
.
Today, everyone is clicking on:
For the Love of God, Don't Wear Any of These Things to a First Date
If you don't take any other thing from this list, please take that Oud perfume one seriously. Please.
Spread the love
Did you like today's newsletter? Please share this with someone who should subscribe to Game of Votes.
You received this email because you signed up for our newsletter.
Unsubscribe