Remember how they always pray that you will go from labour to favour? We have discovered how your NYSC khaki can make this happen. Grab a seat and learn at our feet.
1. People will be more disposed to help you.
The mindset is that you left your place of comfort to come to a strange land, so they are always willing to go the extra mile.
2. In one day, at least two people will offer to pay your transport fare.
This used to happen a lot during the time of N19,800 allowance. Now that the allowance has increased, the offer might reduce, but it doesn't mean people won't offer.
3. Your NYSC khaki can help you to get faster services in banks.
Just tell them that it's an issue with your NYSC account and they will find a way to move you ahead. Ah, divine favour.
4. You can even get to Aso Rock to meet President Buhari.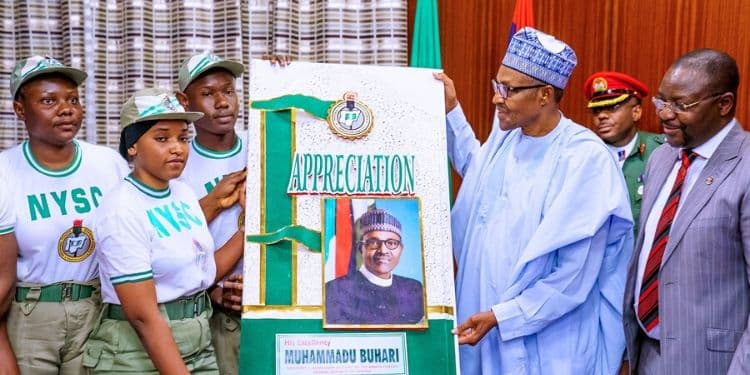 On one condition though: You must write him a letter of appreciation in which you refer to him repeatedly as 'Dear Daddy,' and tell him that the corpers shed tears of joy when they received the increased allowance.
Did you catch our prophecy about the increased NYSC allowance? 10 Things That Will Happen Now That NYSC allowance is now 33k