This is a small update about NYSC allowance for the month of April. It is what we have been able to find out after asking questions.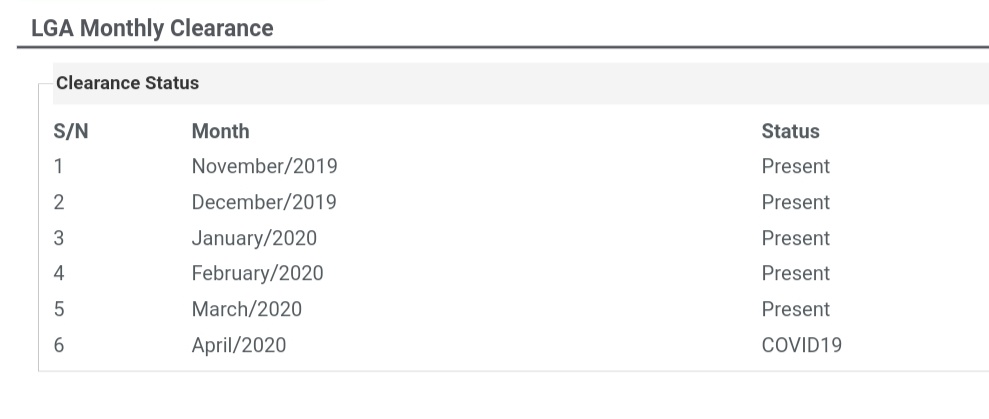 If you are a corps member, then you must have seen this on your dashboard. And it's quite natural to be worried. We all know how things can go from 0 to 100 in this Nigeria. One minute you're making your budget based on the assurance that you'll be paid, the next minute you can hear that for reasons pertaining to COVID-19 and the prices of oil, there will be no allowance. This is Nigeria, anything can happen.
But from what we heard, corps members will be paid for this month of April. Here's what the Director-General of NYSC, Brigadier-General Shuaibu Ibrahim, said in a statement released by the Director of Public Affairs, Mrs. Adenike Adeyemi.
"As we earnestly look up to the Almighty God for help, management wishes to reassure all corps members once more that allowances for the months of March and April shall be paid to everyone, without recourse to the monthly clearance exercise.
"You are all enjoined to stay calm, stay safe, observe safety precautions given from time to time by the National Centre for Disease Control (NCDC) and always stay tuned to our traditional and new media platforms."
The Director-General of NYSC, Brigadier General Shuaib Ibrahim.
We are waiting for the NYSC April allowance, sir. Corps members need money.
---
Remember that day when NYSC increased the allowance to 33k? Ah, what a glorious day. We made a list of prophecies about that money. Click here to read it: 10 Things That Will Happen Now That NYSC allowance is now 33k
---
Hello there! Thank you so much for always reading. Are there topics you'd like us to write about? Do you have any NYSC-related questions you want us to answer? Send us an email kunle@bigcabal.com We look forward to hearing from you. Xx