To be in the choir is a wonderful thing. The moments of pure thrills when you sing and worship God with all your heart. The behind-the-scene moments of making the songs, and the after-the-scene moments when the ministration is over. This is everything that happens in a Nigerian choir.
1. Rehearsals on Saturday.
4pm to 6pm, as the spirit leads. What it means is that you can't afford to really dig it at any owambe you attend, because you have to be home in time to attend rehearsals or you'll not be allowed to robe on Sunday.
2. Voice training techniques that can go from very sweet to very annoying in two seconds.
Sometimes, it can be the tonic solfa (do, re, mi, fa, sol, la, ti).
3. Did you ever swallow a banana?
Or drink warm water to train your voice? Not the whole banana though. Cut and swallow in bits, don't chew.
4. The stress of looking for the right song for a ministration.
And of course, it has to be a spiritual song, so let the Lord lead you as you choose.
4. When the same person leads Sunday ministrations repeatedly.
And the others are starting to complain because, "Is Sister so-so the only person in the choir?" But they can't voice out, lest they be considered carnal.
5. What shall we say about those who joined the choir for the sole purpose of finding a life partner?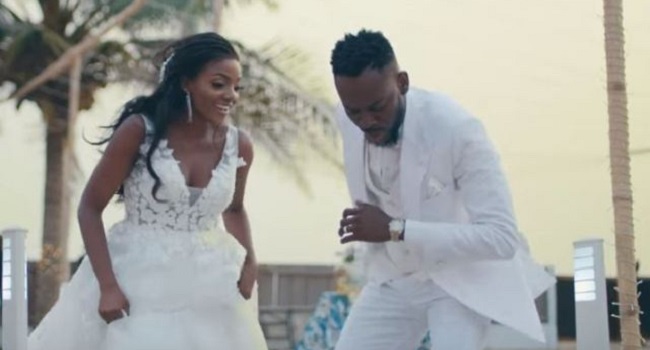 After all, the Bible did say we should not be unequally yoked. Why not shoot a spiritual shot?
6. Or those choir leaders who believe that it is a sin to have a boyfriend/girlfriend in the choir?
This one is mostly in campus fellowships sha. Last last, you'll find out that they were also in a relationship at that time they were saying this thing.
7. Let's not forget the notice-me too.
The ones who always think they have the best voice, the best solo, the best dress. Most people think they're carnal, but what do we know?
8. Ah, how can we forget the spirikoko people?
These ones will look at you somehow for not covering your hair, for wearing lip gloss or jewelry. They don't wear it too, so why should you?
9. And finally, the gisters.
They always have the best gist. They know who is dating who, who fought with who, etc. Just finish rehearsals and walk home with them. Ah, gist.