A lot of us probably grew up battling stereotypes. Strong biases against our culture, gender and even personality, all of which should not exist. 2020 is another decade, and some of these stereotypes still exist. We made a list of some of them.
1. Everyone in Africa knows each other.
No dear, we don't. There are 54 separate countries in Africa, and each of these countries has their own population. How can it be possible to know everybody in Africa when I don't even know all of my family members?

2. Women who claim to be feminist are just bitter that they cannot secure a man.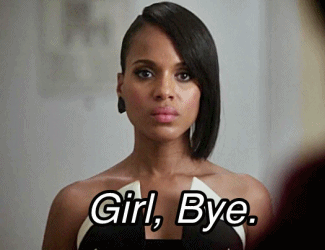 Honey, can you perceive that foul odour? Yep. It's the smell of this negative stereotype. Perish that idea.
3. All Yoruba men are demons and serial heartbreakers.
Ahan, haba na. There are genuinely good men. This stereotype should not even have found its way into 2020.
4. Only women love Telemundo and African Magic
Do you mean to say that men do not watch these channels at all? At all?
5. Women can't like or play football.
Um, these women beg to differ.
6. All Ghanians are black.
Lol do you even know Ghanaians at all?
7. All Nigerians are fraudsters.
Girl, we—
You know what we absolutely recommend if we plan to erase these negative stereotypes? The XX-CEED virtual celebration of humanity and culture.
With their amazing line-up of events, this three-day virtual festival hopes to amplify black culture in all its beauty and awesomeness, all with a special focus on women and black people. Think open and honest dialogue, think book readings and donations to provide resources to communities. Think of all the possible ways to reaffirm that black lives truly matter. This festival is bringing it all to the table.
Register now so you don't miss out!