Nigerian parents don't like it when you have the last word. But you can have it when you move out of their house. We have a few thoughts on what to tell them.
1. "I hated driving you everywhere. Get a damn driver"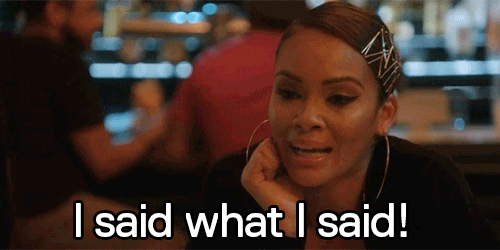 Every time you said "take me to the market", my soul died a little.
2. "Your voices are too loud. You people should take it easy"
Why do you like shouting so much?
3. "You can take my room now. It's always been yours anyway."
As you don't know the meaning of privacy."
4. "If you don't call someone to give you the remote that's right beside you, you won't die."
Just reach for it.
5. "These are the hours you can call me. I won't pick up at any other time."
And that's on period.
6. "Also you might need to get some help. Or nobody is going to clean the back of the TV or under the car."
I know you will figure it out. I'm out of here.