As a guy, dating in your late teens/early twenties is an extremely extreme sport. For most guys, it is brutallll. It's also the time when you learn to grow a thick skin. Rejection becomes child's play, to be taken in stride. Because, omo, it can be the ghetto.
Read on. It's okay to cry if this triggers you. This is a safe space.
1. Meeting new people is an extreme sport
Automatically, meeting new people is hard because you're sure most women you approach are older than you. And omo, you know that usually means automatic rejection.
2. Everybody you meet thinks you're a small boy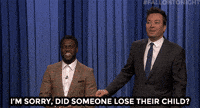 When you finally meet somebody (who's probably older than you), they don't take you seriously because you're "still a small boy."
3. You're still collecting pocket money so no cash to spend on your babe
When you finally cop a babe, you think you've won but the problem just dey start. You're still a student that is collecting pocket money, but big boys with Lexus are toasting your babe. Crying internally.
4. Looking for venue to knack because you still live with your parents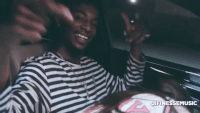 When it's time to get jiggy with your girlfriend, but you live with your parents. So you have to scrimp money for hotel for small knacks. This life really no balance.
5. Your girl breaking up with you because she wants to marry
After all your sorrows, your girlfriend decides to break up with you because "you're still a small boy." Emeka Spare Parts is ready to marry her though and he has even "done small thing on her head."