Last month, a Zikoko reader asked us to do an article about Nigerian men who regret getting married (Thanks "Daddy Vaughn"). We'd spoken to women who shared their regrets getting married, but we didn't get around to speaking to men. I thought it was a good idea, so I put out this tweet.
A lot of conversations were unfinished, but after some time, I was able to speak with nine men. You can read what they had to say here.
It was very tough hearing their experiences, and I couldn't help but imagine how all that mess could have been avoided- I want to marry happily. So, I called for marriage counsellors to tell me what they think people should know before getting married.
Here's what they had to say:
1. Modupe
Marriage requires preparation. To kickstart preparation for marriage, you need to ask yourself: When I hear the word marriage, what comes to my mind? Where did I first learn about marriage? What did I learn about marriage? What do I believe now about marriage?
Your response to these questions defines your expectations about marriage and the person you intend to marry. Here, you get some context when you're assessing a prospective partner. The fact that you like someone and they like you doesn't mean that your understanding of marriage and theirs are a good match.
People need to educate themselves about what marriage is, and the things that make it work. If you get married at 30 and live till you're 80, it means you're going to spend 50 years with your partner. You should definitely not approach such a thing in a lackadaisical manner.
Pre-marital counselling is also really important. Many clients, after going through programs use the word "Eye-opening" to describe the things they learnt. This tells you a lot.
Modupe leads a marriage counselling group called The Right Fit Marriage Academy.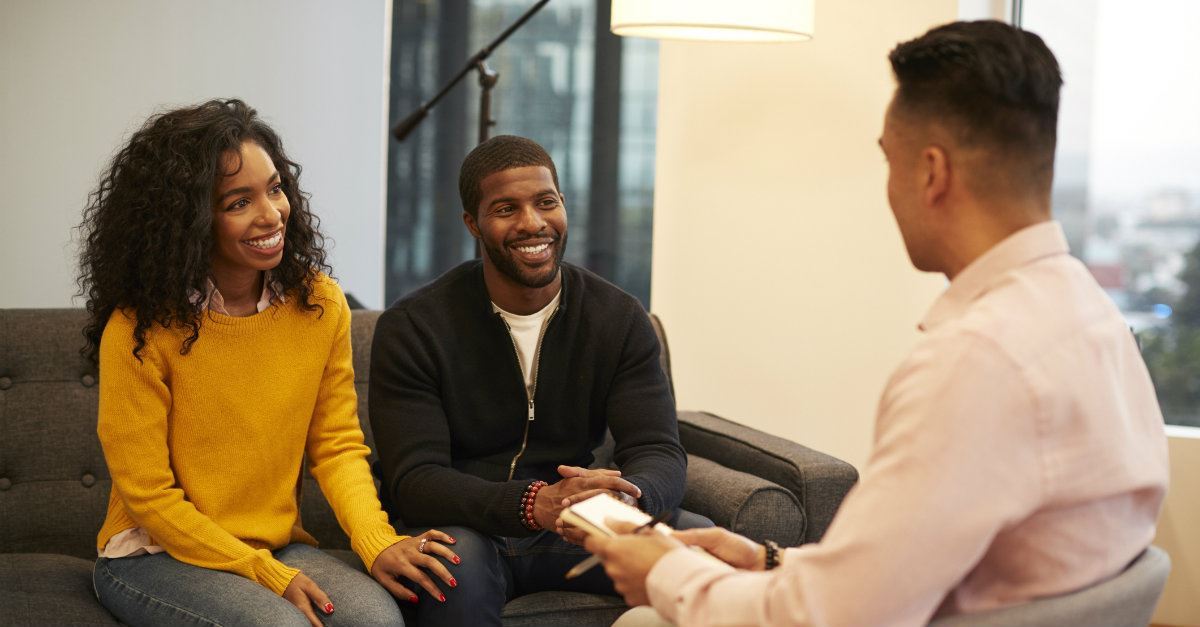 2. The Kesenas
When we counsel couples, we usually say that marriage is spelt "C-O-M-M-U-N-I-C-A-T-I-O-N." Most of the problems in marriage stem from poor communication because communication is to a relationship what blood is to the human body. Communication is more than just talking, it is about listening to understand and communicating to be understood.
Communication is about identifying a tone of voice; detecting nonverbal cues, responding appropriately to offense; resolving conflicts; knowing what to say, when to say it and how to say it; experiencing the risks and rewards of knowing and being known; and much more.
People usually see conflict in marriages as an avenue to get one over the other person, but married people need to understand that a lot of the time, they're meant to team up and tackle issues together. This involves strong communication.
Many times, the right perspective to have during a conflict or misunderstanding is to see it as an opportunity to understand your partner better.
We're Christians, so we also tell people to look at Bible passages like Galatians 5:22 to learn how to act like they should.
Good communication leads up to a point of selflessness where people put their partner's needs above theirs.
The Kesenas are a couple who counsel people about marital issues. Check out their YouTube channel.
---
Help Zikoko keep making the content you love
More than ever, people are turning to Zikoko for stories that matter and content they love. But still, we, like many media organisations, are feeling the financial heat of these times. If you find us valuable, please make a contribution to help keep Zikoko zikoko-ing.
Thank you for your support.
We are also cool with Crypto.