If you had a Nigerian parent, then you most likely had to deal with an annoying lesson teacher at some point in your life. Well, for the sake of nostalgia, we've compiled 13 hilarious things you'll relate to if you ever had one.
1. Every lesson teacher's uniform:
2. "Your lesson teacher is here."
The worst thing you could hear.
3. When you get home and your lesson teacher is already there.
Can I rest?
4. When your lesson teacher comes during a public holiday.
Don't you have a life?
5. When your school teacher is also your lesson teacher.
Double wahala.
6. When their time is up, but they continue teaching.
WHAT IS IT?
7. When they come late but still want to use their full time.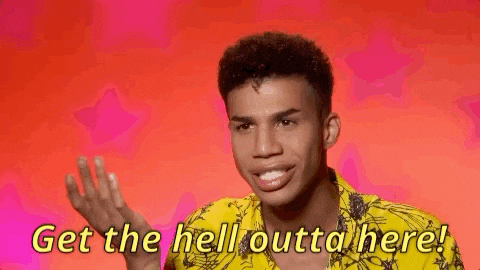 Why are you punishing me for your lateness?
8. "Go and get me chilled water."
Don't disturb me, biko.
9. When they start cleaning their ear with a biro cover.
Grossssss.
10. When they teach you a different thing from what you learnt in school.
So, who should I believe?
11. When your lesson teacher tries to flog you.
In my father's house? God forbid.
12. When they refuse to help you do all your homework.
What are they now paying for?
13. When they give you assignment too.
Don't add to my stress, abeg.