Beans is a very versatile Nigerian meal. Too bad a lot of you people don't realise it. If you like beans as much as we do, then this list of how to spice up your beans is just for you.
1. Cook it with spaghetti.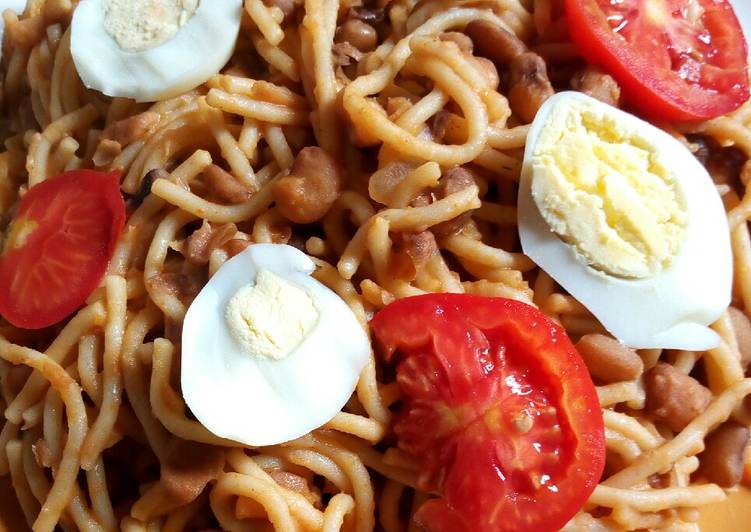 Image from Cookpad. In case you're not sure how your stomach will take beans and egg together, feel free to replace eggs with fish or beef. You can find the complete recipe here: Jollof spaghetti and beans.
2. Add it to sweet potatoes to make beans and potato pottage.
Sweetness overload.
3. Cook it with dry fish, ugu leaves and onions.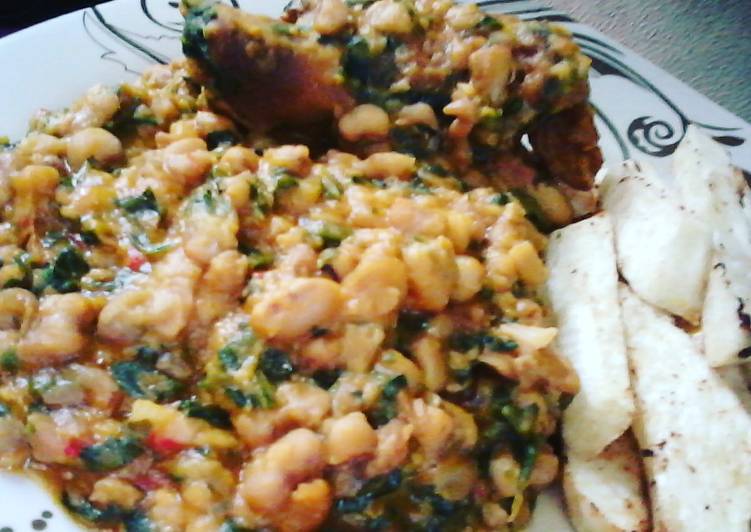 This one has fried yam fingers as added advantage. Feel free to remove it. The complete recipe + preparation is available on Cookpad: Grilled Chicken, Ugu Vegetable, Honey Beans and Fried Yam Fingers. We take it you know that honey beans means ewa oloyin.
4. You can also try Sisi Yemmie's beans and yam recipe to give you a lifetime assurance.
5. Have you tried beans and corn together?
It is called Adalu. Any Yoruba person should know this.
Other common ways:
6. Beans and rice.
7. Beans and dodo.
8. Beans and stew, where you cook the beans plain.
This is ewa agoyin.
9. Or you can convert the beans to gbegiri, moi moi, akara, whichever one works for you.
Bon appetit!
If you like beans as much as we do, then you should see this!